Executive Director's Report
Celebrating our Sweet Sixteen
Sweet sixteen parties were not in fashion back in the stone age when I was 16 and looking back at it, that was a shame.
It's not that I wanted a party but it's more that I really like what comes from a sweet sixteen party. It's an opportunity to celebrate who the person is now, to look back on what shaped them, and it encourages dreams about the type of person they will become.That brings me to the reason for even mentioning this festivity: St. Paul's Center celebrates its sweet sixteen this year!
To look back on what shaped this organization, I can say that all levels of the organization, it is dedicated focus on homelessness by awakening hope and rekindling dignity in families who struggle with numerous challenges that jeopardize housing stability. This includes the consequential issue of helping moms with undiagnosed mental illness and providing a connection to experts to address the trauma of domestic violence and abuse. It's understanding and addressing the impact of homelessness on children by providing guidance to moms as they advocate for additional educational supports for their children. It's providing the basics as moms set up their new homes.
We answer the call to moms who leave shelter but need access to food, community resources, or COVID supplies. We introduced housing programs for those who need the extra support that leads to a sustainable future.
When considering the future of our organization, knowing the Center's Board and staff, hands down, we will be even better than we are today. We know what causes homelessness for many and it's more than not having affordable housing. We will take that knowledge and continue to develop services that address root causes for the individual that also contribute to generational homelessness.
Since the Center opened the emergency shelter doors in 2005, 2,658 individuals in 995 families have relied on us for shelter, food, and support services. For the next 995 families, we will do an even better job.
Happy sweet sixteen to St. Paul's Center and here's to the next 16 years!
Warmly,
Tracy
Bridges: From Homelessness to Stability
Ten years ago St. Paul's Center noticed a concerning trend that a significant number of families who left the shelter returned to homelessness within one to two months of leaving the Center. This alarming trend resulted in the creation of the Bridges program. This program allows families to work with our Housing Stability Advocate, Jason, for up to one year after leaving the shelter.
Preparing to Move Forward with a GED.
Earning a GED is a difficult task that takes determination, focus, and the right resources to support the effort. Moms in the Center often identify earning their GED as a primary goal and are willing to do the hard work to meet their goal, but they do not have the tools needed for success.
16 Hopes and Dreams for 2022
This year St. Paul's Center celebrates our Sweet 16 birthday. Each month, we will share 16 things with you. To kick-off our year, we share 16 hopes and dreams for 2022 that families shared with us:
1.A new book for my birthday.
2.To earn my GED.
3.To learn to sew clothes for myself.
4. A scooter to play outside with.
5. Bath towels for my home.
6. To get a job.
7. To learn to ride my bike.
8. To have my own bedroom.
9. To have a kitten.
10. To learn to read.
11. To go to the beach.
12. To have my own kitchen.
13. To be safe.
14. To have a yard to play in.
15. To have my own home.
16. To become a CNA.
Your donations provide a safe place for families to dream, set goals, and put those dreams into action.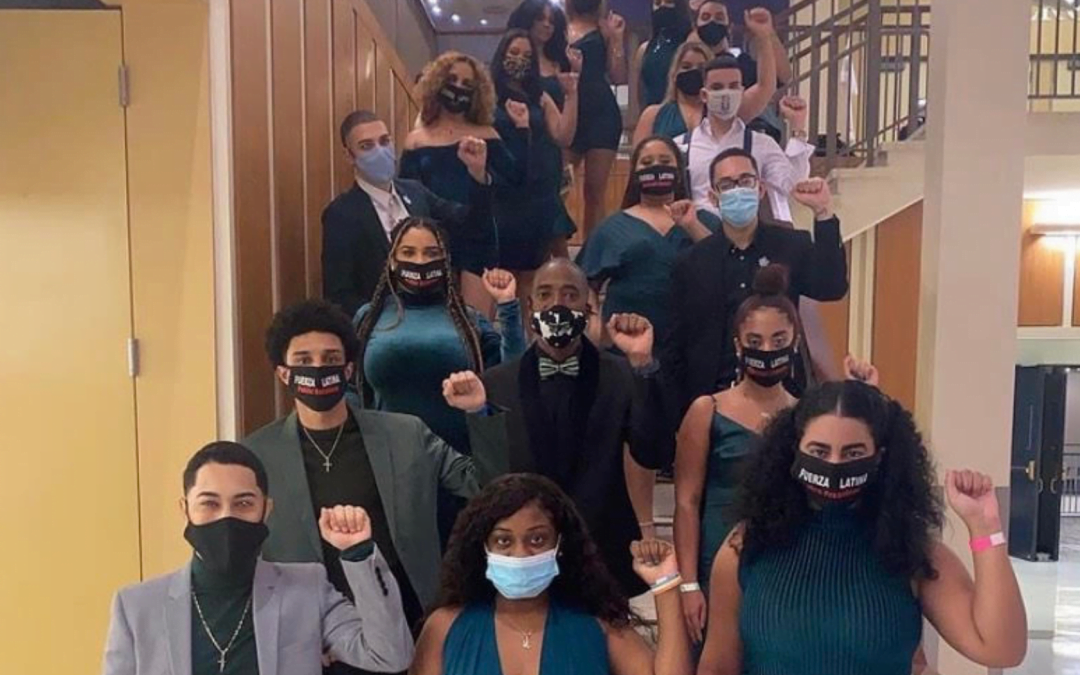 Like many other nonprofits around the Country, our volunteer programs were forced to shift as a result of the public health crisis. We're so thankful to volunteer groups like UAlbany's Fuerza Latina who have continued to reach out and provide...
read more