Our History
The idea for St. Paul's Center began in 2001 when St. Paul's Lutheran Church in Rensselaer merged with St. Timothy's Lutheran Church in North Greenbush. 
Faced 
with the decision of what to do with the Rensselaer building, the congregation voted unanimously to donate the building and provide shelter to families experiencing homelessness. 
The project was awarded a grant from the Office of Temporary and Disability Assistance, Homeless Housing and Assistance Program to renovate the building into a 19-bed shelter for women and children.
The groundbreaking ceremony was held in October 2005, and in February 2006, St. Paul's Center began operating as a 501(c)3 non-profit organization under its own board of directors. The Center opened its doors to its first residents on October 2, 2006.
VISION STATEMENT
Our vision is a community where people flourish by achieving self-sufficiency and breaking the cycle of homelessness.
MISSION STATEMENT
We provide tools that empower independent living for those experiencing housing insecurity, using a model that incorporates empathy and honors self-determination.
VALUES STATEMENT
We believe that being the best you can be starts with a safe, affordable place to live.
And so the following values will inform our decision-making:
➢ Accountability – We require our guests and tenants to take responsibility for their successful outcomes.
➢ Collaboration – We encourage guests, tenants, staff, and other agencies to work together so all voices are heard, valued, and contribute toward the common goals of those we serve.
➢ Community – We foster an internal culture that is nurturing, safe, inclusive, and inviting.
➢ Diversity – We value the uniqueness of our guests and tenants, and strive to create open, inclusive, and equitable opportunities allowing each person to flourish.
➢ Empathy – We meet our guests without judgement regardless of their circumstances, knowing they are resourceful individuals.
➢ Empowerment – We inspire our guests and tenants to know their worth, demonstrate self-respect, and seek the same from others.
➢ Leadership – We recognize our staff and board as influencers in the community who create opportunities among stakeholders, model positive behaviors, and commit to innovative continuous improvement.
➢ Opportunity – We enable individuals to develop skills necessary for successful independent living by providing access to tools, resources, and support systems.
SINCE OUR FOUNDING IN 2006...
What Drives Us
Our Mission
St. Paul's Center is a community that strives to awaken hope and rekindle dignity in families who seek comfort, support and assistance in moving from homelessness to a sustainable future.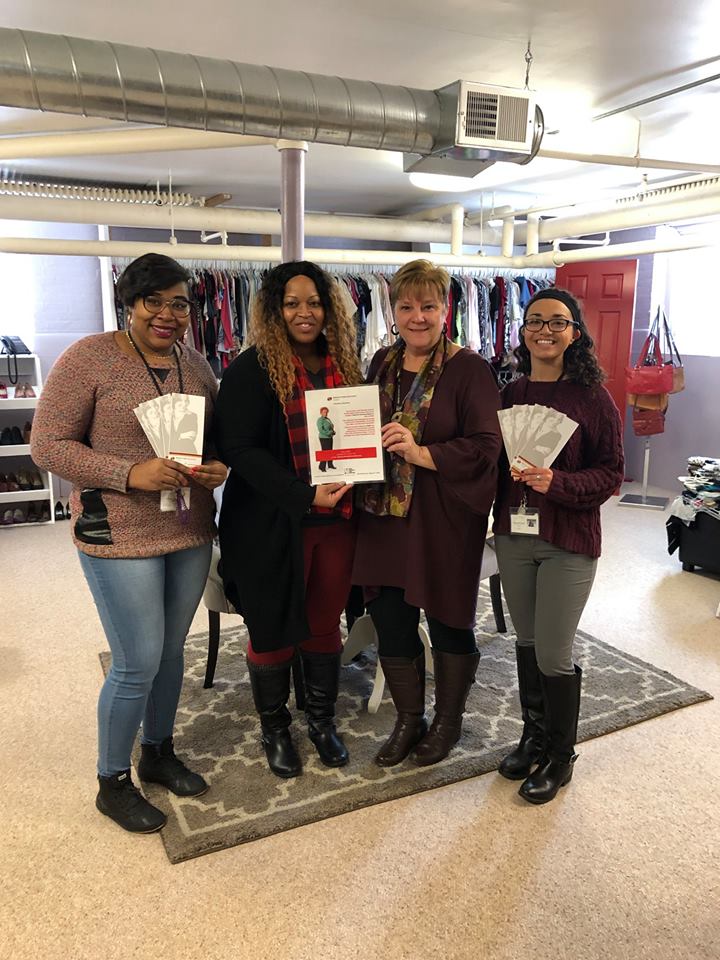 Rensselaer Shelter
St. Paul's Center provides emergency shelter to mothers and their children without a place to call home. Our 19-bed facility operates year round so families always have a place to go in times of need. Our dedicated staff provides support and individualized services to families as they transition to independent living.
Bridges Program
Once a family has moved on to their new home, our staff continues to offer assistance and support to help the family succeed in independent living. Our Housing Stability Advocate helps mothers negotiate life after shelter through advocacy and assistance in navigating the court system, obtaining social services and counseling resources, and providing landlord-tenant mediation.
Permanent Supportive Housing
This single-site housing program is a combination of housing and supportive services that provide families with an affordable way to move from homelessness to a sustainable future. Families direct 30% of their income toward rent in addition to receiving monthly rental assistance, and case management support for all members of the family. Our dedicated case managers work with families to address the causes of housing instability that stand in the way of a self-sustaining future.
Angel Fund
Our angel fund is the product of our community's generosity. Donations made to the angel fund are used to provide our families with emergency rent, utility and phone payments, bus or taxi fare, application fees, school supplies, subsidized day care, and the purchase of household items for their new home.