Sponsor Our Programs
Break the cycle of homelessness. Strengthen the lives of our community's most vulnerable families – one parent, one child at a time.
IT'S A WIN-WIN
Sponsoring the work of St. Paul's Center provides you with the unique opportunity to connect with the Capital Region community, to expand brand awareness, and to demonstrate your organization's support of two important goals.
First: to empower our community's most vulnerable families as they work hard to get to a better place and build a sustainable future.
Second: to temper the effects of homelessness on children with experiences that build skills, perseverance, and a vision for a different tomorrow.
Feel good about supporting our local families during a time of great need as you demonstrate your dedication to the health and well-being of Capital Region residents in our community.
CONSIDER THE IMPACT
For every $15 your organization donates to St. Paul's Center, we provide one night of shelter, food, and supportive services to a mom or child.  Through larger donations of $250 we provide three weeks of staff support to a family who has recently transitioned out of shelter or cover six days of breakfast, lunch, and dinner for our families in shelter.
In-kind donations including diapers, paper products, and kitchen items mean St. Paul's Center can cover the cost of housing applications, school uniforms, and tuition for ready-to-work and after school programs.
What kind of difference will your organization make?
Your support helps us empower families as they move toward sustainable futures, while reinforcing your organization's positive image in the community.
DOUBLE YOUR IMPACT
Make a difference and have fun doing it.
Get your staff involved in any of these great ways to build team spirit and grab pictures for us to include on our social media, website, or newsletter. It's a great way to increase your visibility, reinforce your image as a caring community partner, and make a difference to a homeless family.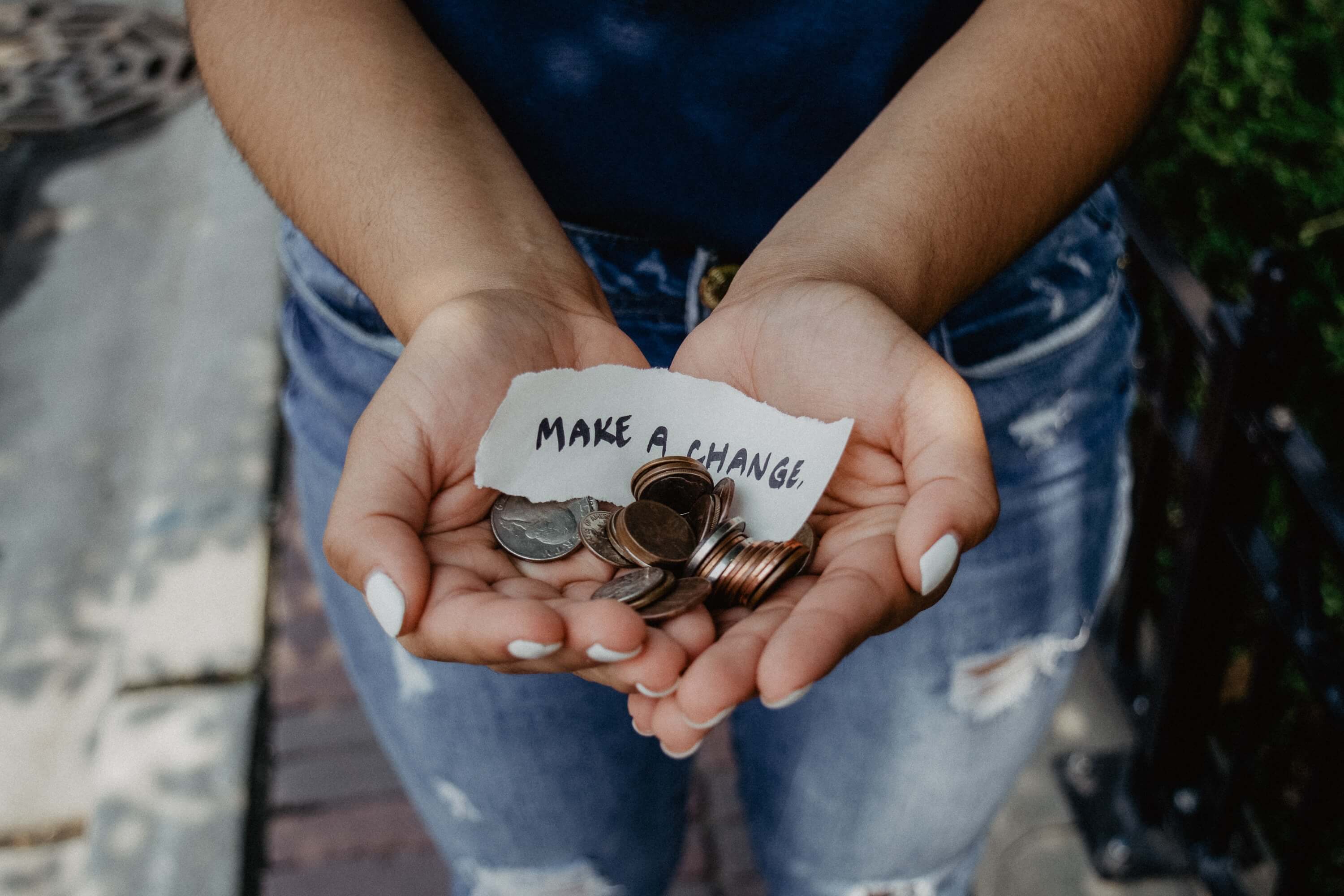 build a paper product tree
Toilet tissue, paper towels, and facial tissues are always needed for our guests. Ask employees to donate paper products and build a "tree" in your lobby. What a fun visual that captures all your efforts! If you have a storefront or lobby windows, it's a great attention-grabber and promotes your efforts.
No Child Wet behind diaper drive
Gather diapers, pull-ups, wipes, and ointment to benefit the behinds of babies and toddlers calling the shelter home!
Housekeeping drive
Basic items including cleaning supplies are welcome. Since most families come to us with only a few clothes, help to set up their new home is greatly needed.
angel fund supporters
The Angel Fund helps families with the cost of school supplies, clothes, food and baby formula, uniforms, tuition for training programs, and more! $5 Dress-Down Days, vendor parties with a percentage of sales being donated, bake sales, penny wars, and bowl-a-thons are some fundraising ideas.
VOLUNTEER AT THE SHELTER
Groups can lend a hand around our shelter in many ways! Spring and fall cleaning freshens up the shelter for the families and yardwork enhances the neighborhood's appearance. If your group is interested in working with our families, consider hosting a pancake breakfast on a weekend morning accompanied by a fun activity for the kids. This is a great way to engage our families in activities they may not have experienced before.
To learn more about partnering with St. Paul's Center or to discuss sponsorships for our Lee Dyer Family Apartments or For the Love of Bags & Bling event, email Tracy at [email protected].
Why wait to make an impact?
Donate today to make a difference in the lives of the Capital Region's most vulnerable population. Consider giving monthly to extend your reach and help us end family homelessness.