May is Maternal Mental Health Month
May is International Maternal Mental Health Month.  In the US, one in seven women experience some type of perinatal mood and anxiety disorder (PMAD). PMADs include postpartum depression, postpartum anxiety, postpartum obsessive-compulsive disorder, postpartum bipolar, and postpartum psychosis.
According to Postpartum Support International an estimated seven in 10 women hide or downplay their symptoms. Without understanding, support, and treatment these mental illnesses have a devastating impact on the women affected and their families.  Women of every culture, age, income level, and race can develop PMADs.  Onset of symptoms may be gradual or sudden but should never be ignored. There are many reasons why PMADs occur, and often are caused by a "perfect storm" of changes in biology, physiology, lack of sleep, transition in identity (from pregnancy to parenthood) and one's own expectations of parenthood versus the reality of a new baby.
Social determinants are also known to increase the likelihood of a woman experiencing PMAD.  Some of these factors include the lack of stable housing, food insecurities, a history of trauma or domestic violence, and a sense of isolation.
St. Paul's Center are staff trained to help new mothers identify potential signs of PMAD. We have working relationships with mental health providers to seek help when needed.  The Center's Women's Empowerment group, and soon Parent Café's, are a source of support and validation to mom's with PMAD. These programs allow moms to explore coping strategies and solutions with the support of peers and staff.
Know the symptoms of PMAD
If you are experiencing any of the following symptoms within a year after having a baby, you may have PMAD, and should seek support.
Perinatal Mood & Anxiety Disorders
Feeling sad or depressed.
Feeling more irritable or angry with those around you.
Experiencing difficulty bonding with your baby.
Feeling anxious or panicky.
Having problems with eating or sleeping.
Thinking upsetting thoughts that you can't get out of your mind.
Feeling as if you are "out of control" or "going crazy".
Feeling like you never should have become a parent.
Worried that you might hurt your baby or yourself.
Help is available through Postpartum Support International
Call the PSI HelpLine:
1-800-944-4773
#1 En Español or #2 English
Text "Help" to 800-944-4773 (EN)
Text en Español: 971-203-7773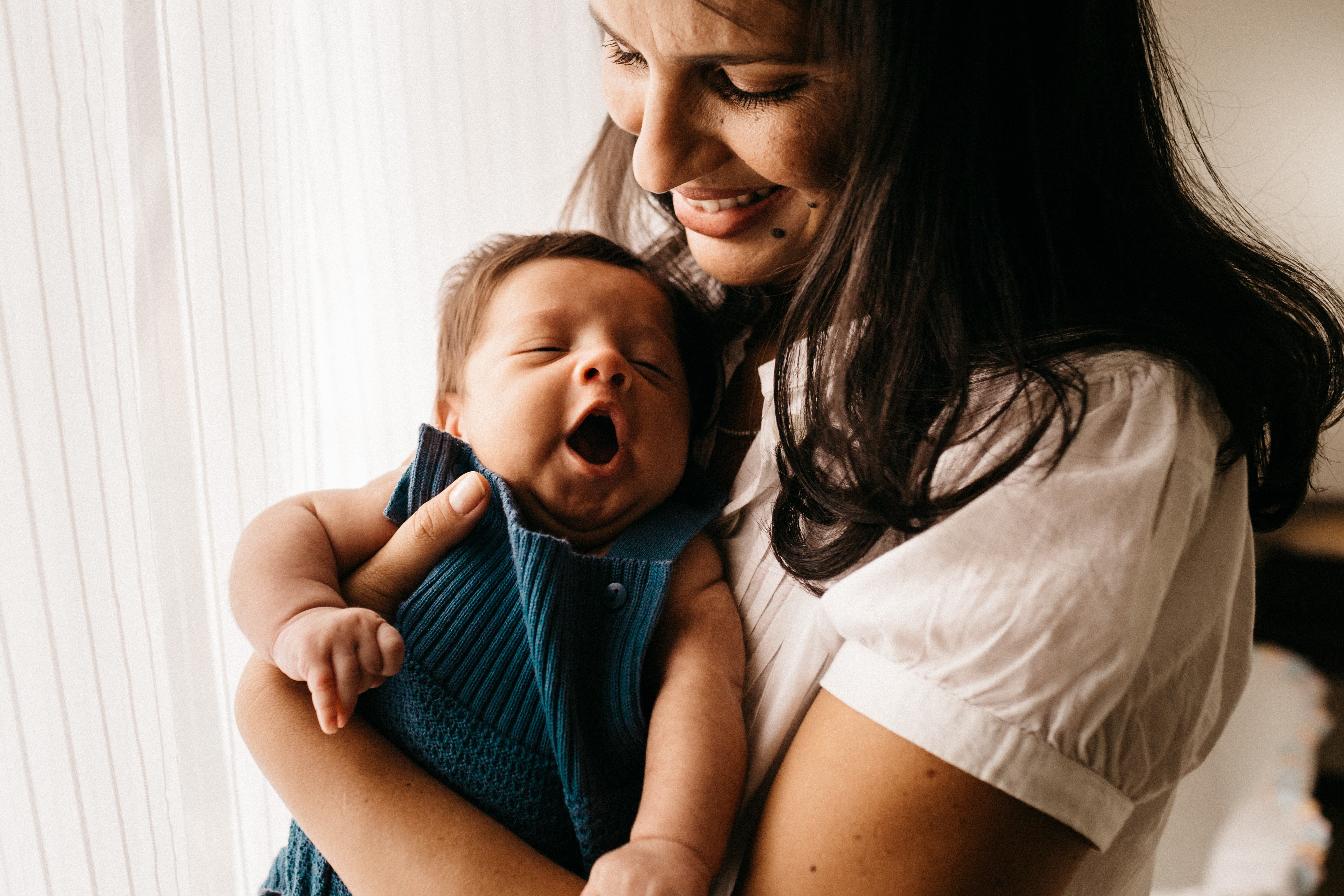 Thank you to everyone who adopted a family this holiday season! Our staff and families were blown away by all of the presents! A special thank you to the amazing volunteers who came in and threw a holiday party for all the mothers and children in our programs. This...
read more