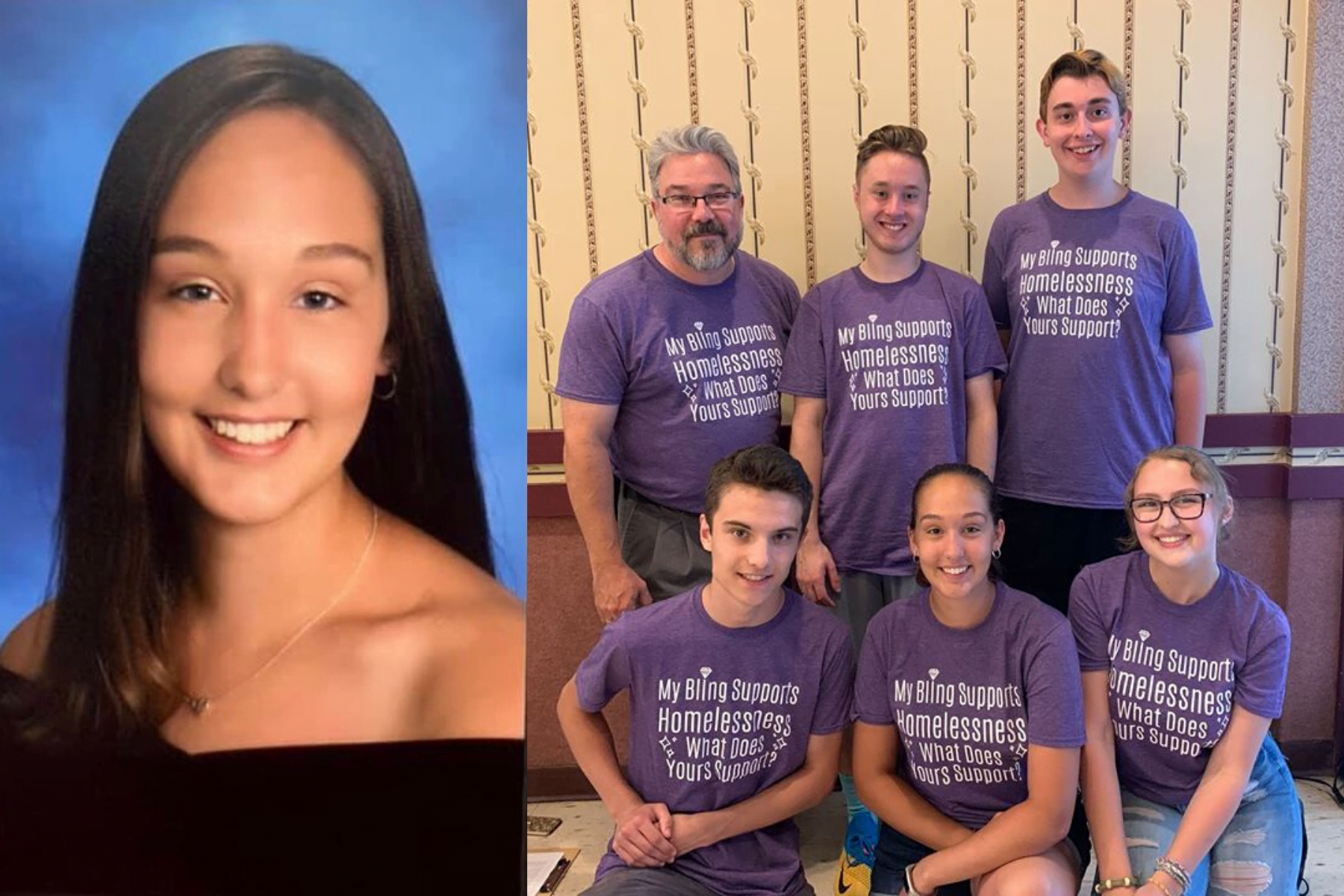 Volunteer Spotlight | Makaila Maier
At only 17 years old, Makaila Maier has already given so much to the families we serve at St. Paul's Center. She was first introduced to us through a Board Member whose husband serves on the School District's Board of Education where Makaila participates as a student representative.
At the time, we were in need of all the help we could get as we planned our fourth annual For the Love of Bags & Bling fundraiser. Even though Makaila was already involved in Key Club, Hugh O'Brian Youth Leadership, and National Honor Society, she hopped on board without hesitation and began recruiting a group of volunteers from the community.
From the moment Makaila's group sat down for our first planning meeting, I was blown away by how committed everyone was to making this year's event a success. Makaila was eager to help out in any way she could, demonstrating her vast commitment to giving back the community, while taking on a leadership role that clearly comes naturally to her.
As Makaila learned more about our work and what homelessness looks like for families in the Capital Region, she had this to say:
I believe that being homeless is something that could happen to anyone. Many people think they'll never be in that position because of their current socioeconomic status, or they think that all homeless people made bad choices that put them out onto the street. Nobody thinks about the mother running from a dangerous situation, leaving everything behind but her child. Nobody thinks about the parents that get laid off or are wrongfully evicted and have multiple children to support. Nobody thinks about the mother working multiple jobs just to feed her kids, leaving nothing for herself or the overpriced rent of their one room apartment. All of these scenarios happen more than you think, and they aren't something that families can always control. 
Today, Makaila shares these thoughts with the students she brings from the high school to volunteer, helping to spread awareness and build empathy throughout the Rensselaer County community. Makaila continues to volunteer with St. Paul's Center and other organizations to do her part to ensure that her community will continue to serve those who live there, so that one day all children can grow up in an environment that supports them.
As Makaila said, many of us are fortunate enough to have never experienced homelessness, but this doesn't mean we never will. Some of us are only one paycheck away from missing rent and becoming subject to an eviction, some of us will experience tragedy losing our homes to floods or fire, and some of us might find ourselves fleeing an abusive or dangerous situation.
With the start of the New Year, it is the perfect time for us all to learn a thing or two from Makaila. We can resolve to limit our judgements and begin seeing people as people rather than their situation or the choices that may have led them there. After all, if one day it happened to your family, wouldn't you want there to be someone like Makaila living in your neighborhood?
Thank you to everyone who adopted a family this holiday season! Our staff and families were blown away by all of the presents! A special thank you to the amazing volunteers who came in and threw a holiday party for all the mothers and children in our programs. This...
read more