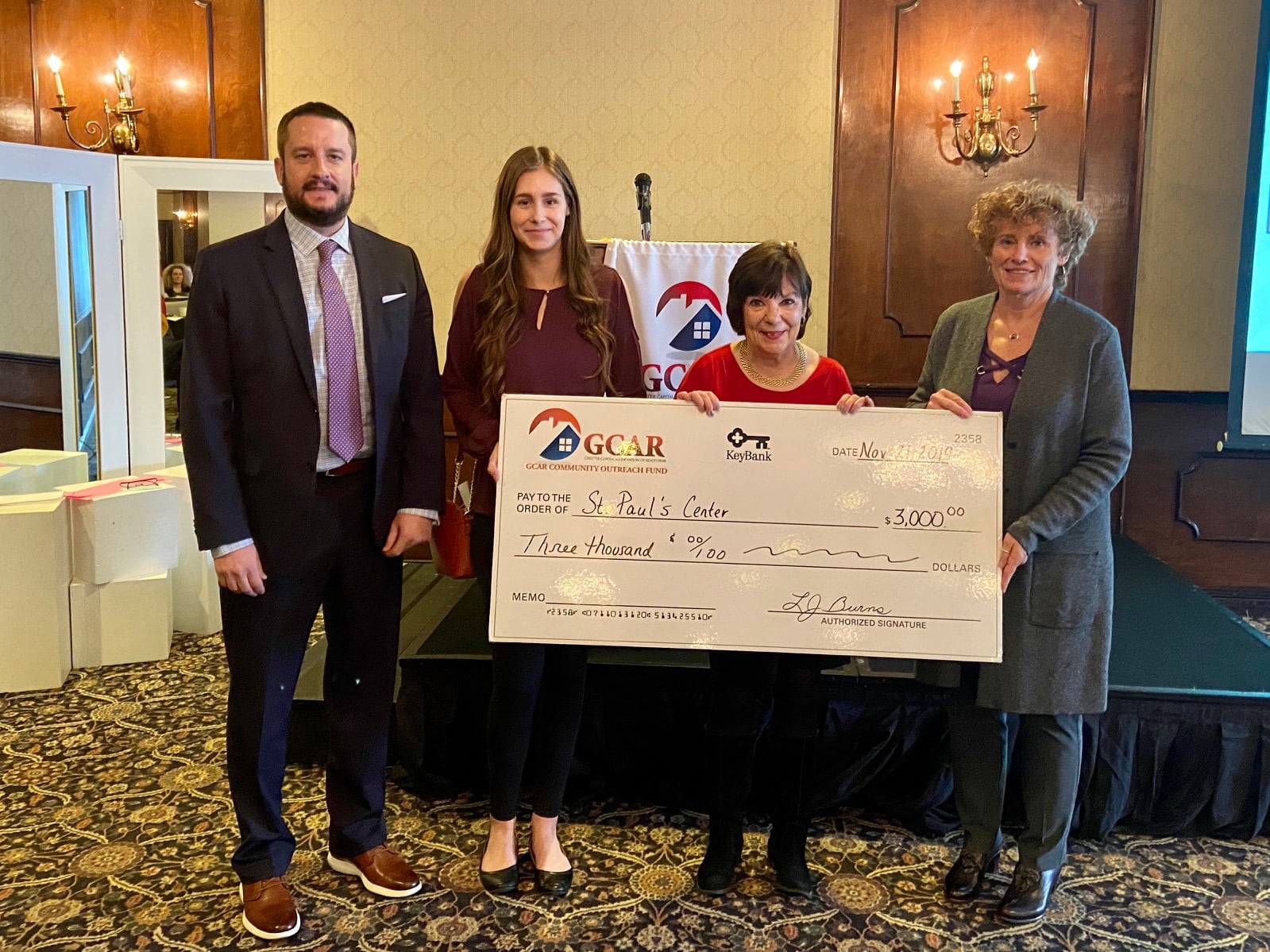 Volunteer Spotlight | Ginny O'Brien
At St. Paul's Center, our dedicated volunteers are the backbone of our organization; donating their precious, and often limited, free time to give back to our community in a meaningful way. We are truly grateful for the homework helpers, sheltered hearts sitters, cooking instructors, and board members who have made a commitment to our mission and the families we serve.
No one is more cherished in this world than someone who lightens the burden of another.
                                                                                            -Unknown
This month we would like to shine our spotlight on one of our longest volunteers, Ginny O'Brien. Ginny first became involved with St. Paul's Center in 2013 when she joined our Board of Directors. Since then, Ginny has served as Vice President of the Board in 2014, President from 2015-2017, and has recently returned as Director in 2019.
Throughout this time, Ginny has been a champion of our mission, committing to helping one of our community's most vulnerable populations, homeless families. She continues to demonstrate this commitment, by serving as a leader and finding creative ways to get her friends, family, and coworkers involved in the work we do.
This November, the Greater Capital Association of Realtors (GCAR), recognized Ginny's generosity by awarding her their first ever Good Neighbor Award. This award is given to members making an extraordinary impact in their community through volunteer efforts and community service. Along with this award, GCAR awarded St. Paul's Center a $3,000 grant that will provide furnishings for a couple of our new permanent supportive housing units set to launch early next year.
We are so proud that Ginny was selected to receive this award, as she shows us what it means to be a good neighbor every day. Ginny's unwavering belief in our mission to shelter and support families as they build a brighter future is priceless. Thanks to her guidance and continued support, we can continue to work towards ending family homelessness in the Capital Region. Thank you, Ginny, for all that you've done and continue to do to support our families, we couldn't do any of this without you!
Thank you to everyone who adopted a family this holiday season! Our staff and families were blown away by all of the presents! A special thank you to the amazing volunteers who came in and threw a holiday party for all the mothers and children in our programs. This...
read more