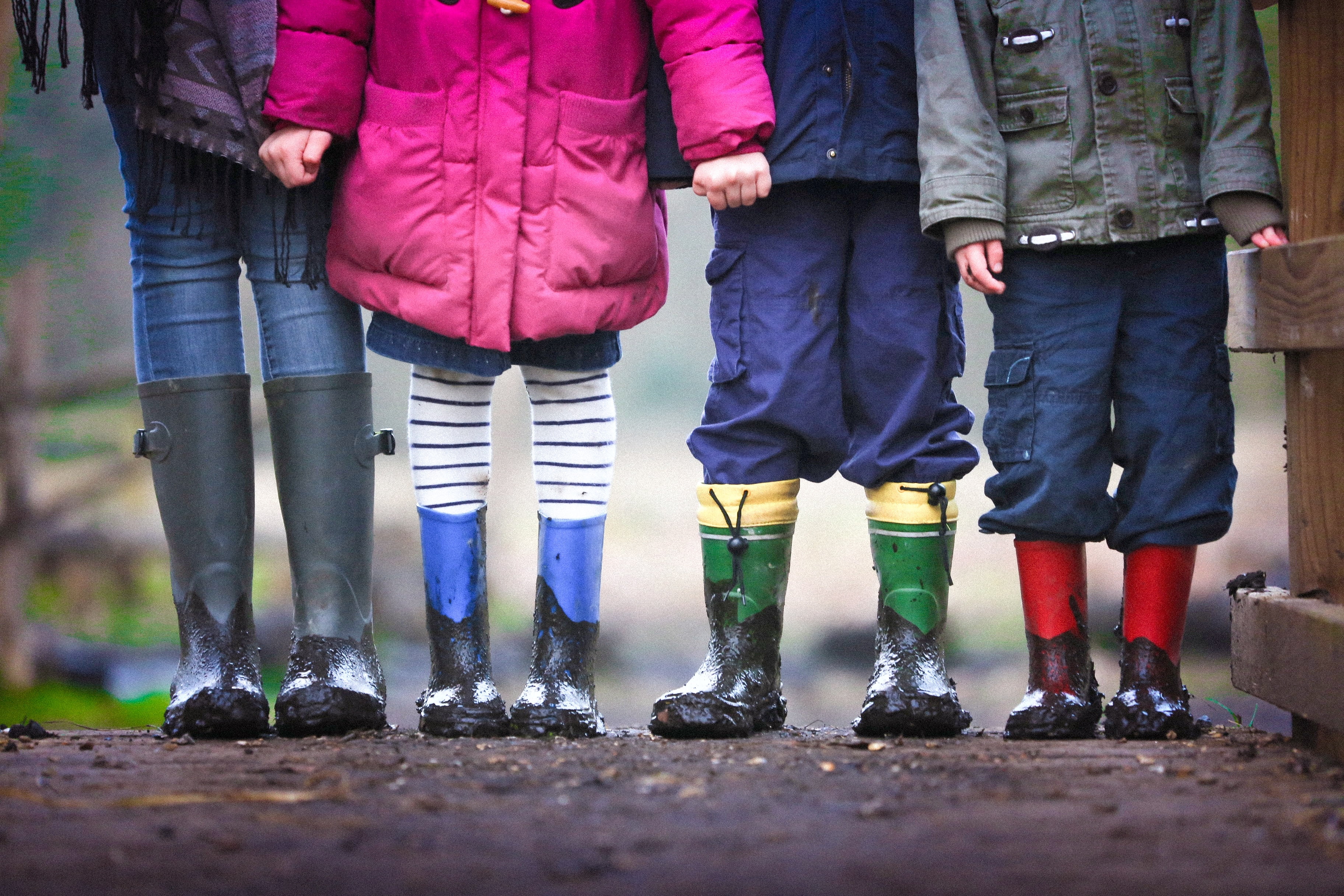 Stories of Survival: Jamie's Story
When Jamie recalls her life just a few short years ago, she remembers being a young, impressionable woman who never thought she would find herself in the place that she did. After the man who had vowed to love her for better or for worse slowly began manipulating her trust, beating her down, and taking away her freedoms, Jamie was left feeling hopeless for her family's future.  This was a situation she had never intended on experiencing, yet there she was, feeling broken and defeated.
After repeated acts of deceit, manipulation and verbal abuse, Jamie questioned her reason to stay but doubted her own strength to leave. This left her walking in silence for over two years, hiding what was going on behind closed doors from those who cared.  
Jamie became her abuser's perfect housewife, all while envisioning what it would feel like to leave this earth — the possibility of becoming nothing. In a time overwhelmed by hopelessness, fear, and depression, Jamie felt completely alone and didn't know how she could possibly overcome her situation. Then, Jamie remembered her children, Sierra, Anna, and James, and realized that they had no choice in this battle. They needed their mother.
In that moment, Jamie knew she couldn't keep living in silence, not only would she survive,
but she would claim back her power and come out stronger than ever before.
For the first time in two years, Jamie chose to put her family's right to feel safe and supported before anything else. It is amazing how fierce and unbreakable mothers are when they need to protect their children. Jamie began fighting back and working to build a future characterized by peace rather than the chaos, fear and confusion that had become the status quo.
With the help of St. Paul's Center, Equinox, and Legal Aid, Jamie spent several months carefully documenting the abuse she was subjected to, strategizing, and taking cautious steps towards safety with her children. Soon, her case was heard, and a judge, after asking what she wanted, gave Jamie peace of mind and the knowledge that she was finally free for the first time years.
To get help for you or someone you care about who is affected by domestic violence, call the National Domestic Violence Hotline at 1-800-799-7233 or contact Unity House's 24-Hour Domestic Violence Hotline for local support and assistance at 518-272-2370.
Thank you to everyone who adopted a family this holiday season! Our staff and families were blown away by all of the presents! A special thank you to the amazing volunteers who came in and threw a holiday party for all the mothers and children in our programs. This...
read more