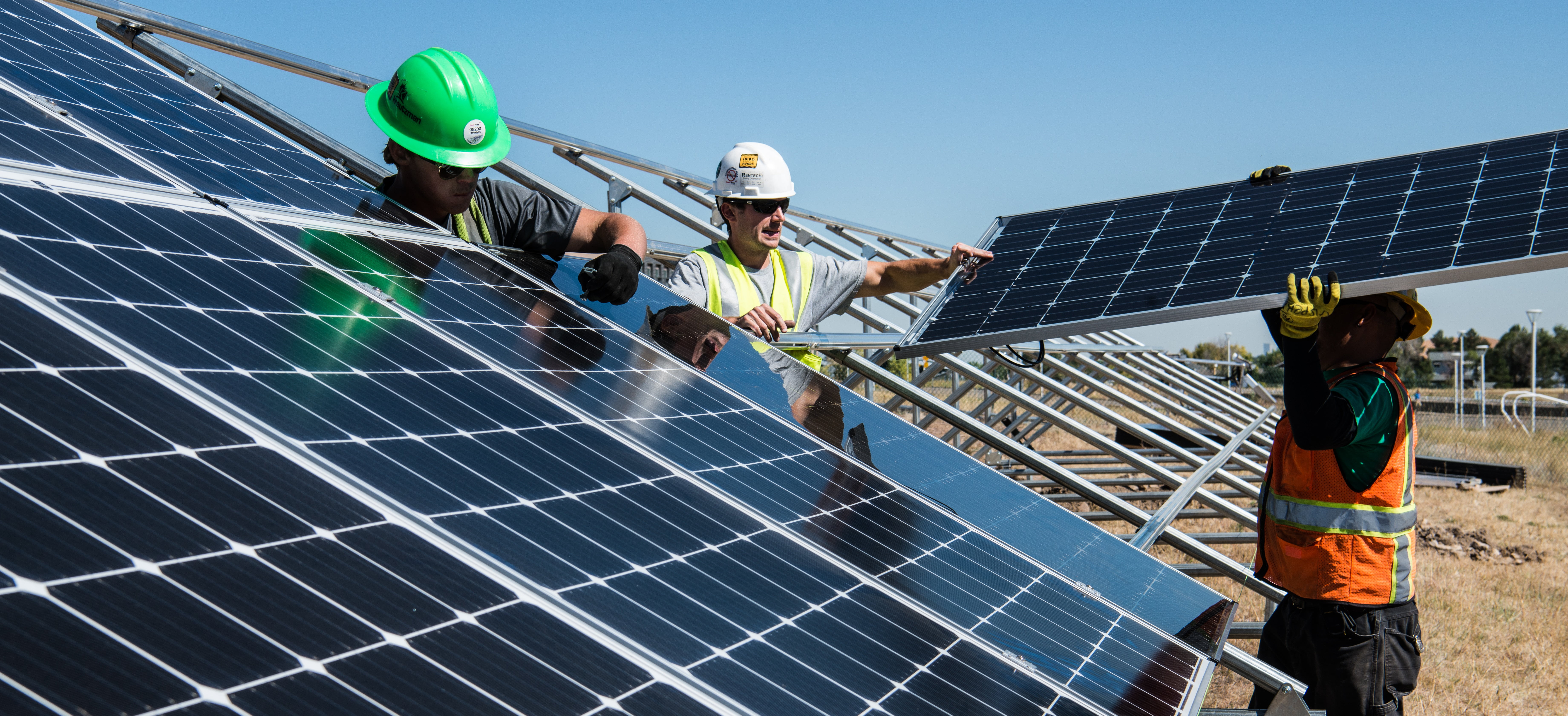 St. Paul's Center Goes Green: Reducing Energy Insecurity through Solar Power
With the affordable housing stock in the region continuing to shrink at rapid rates, families staying in our emergency shelter have had an increasingly difficult time finding apartments they can afford. Unfortunately, this is not a problem only being faced by the families we see coming through our doors; each year a shocking 41.5% of Rensselaer County families headed by a single mother live in poverty.¹
A mother of two making minimum wage would need to work at least 76 hours per week just to be able to afford the current Fair Market Rent for a two-bedroom apartment in Rensselaer County.²
With so few affordable units available and an average waiting period of eight to thirteen months,³ we knew we had to help and began brainstorming ways to enter the affordable housing market.
In 2017, we finally found what we'd been looking for, a multi-family home, along with a vacant lot next door, for sale less than a mile away from our emergency shelter for mothers and children. We jumped at the opportunity to be able to serve more families and began renovations to what will become the Lee Dyer Family Apartments; ten units of affordable, high-quality, permanent housing for local families.
When researching the project, we learned that many families living in poverty are not only rent-burdened, but are also burdened by the cost of their utility bill each month. In fact, the bottom 20% of earners spend 10% or more of thei income solely on utilities, that's more than seven times the portion of income paid by the top 20% of earners.4
Currently, 67% of low-income families with children are unable to adequately meet their heating, cooling, and energy needs.5
While many may initially attribute this disparity to the wealth gap, other causes begin to rise to the surface as you dig further into the issue. For one, lower income families are actually paying more for electricity per square foot than higher income families.4
As newery energy sources enter the market, wqealthier families can afford to pay the upfront cost to adopt the new technology, while lower-income families are forced to wait until prices drop. This leave low-income families stuck living in homes with inefficient heating systems that run on more expensive fuel than families who can afford to upgrade their systems.6
In addition, the majority of low-income families cannon afford to purchase a home and are instead forced to rent from landlords who have no incentive to make upgrades to heating systems that will only save their tenants money.4
What's worse is the amount of tenants' money that could be saved —
if basic energy efficiency upgrades were made to all units in the United States, low-income families would save a combine four billion dollars per year
.
4
These savings could instead be invested in other areas including vocational training or furthering one's education that would ultimately stimulate our local economy.With this in mind, along with our commitment to sustainability, we made the decision to use solar power in our Lee Dyer Family Apartments. This will keep the day-to-day utility costs low for families and reduce the utility-burden these families would otherwise be facing.As we finish up renovations on the first, four-unit, building, we installed solar panels in December that will be used to capture the energy needed to power these units. We hope to have these first four units completely done and ready for families to move in by early March.To learn more about the unaffordability of energy for low-income families and what communities can do to change this, check out
Groundswell
, a nonprofit organization working to make solar and other clean energy sources accessible and affordable for low-income communities across the nation. 
Thank you to everyone who adopted a family this holiday season! Our staff and families were blown away by all of the presents! A special thank you to the amazing volunteers who came in and threw a holiday party for all the mothers and children in our programs. This...
read more