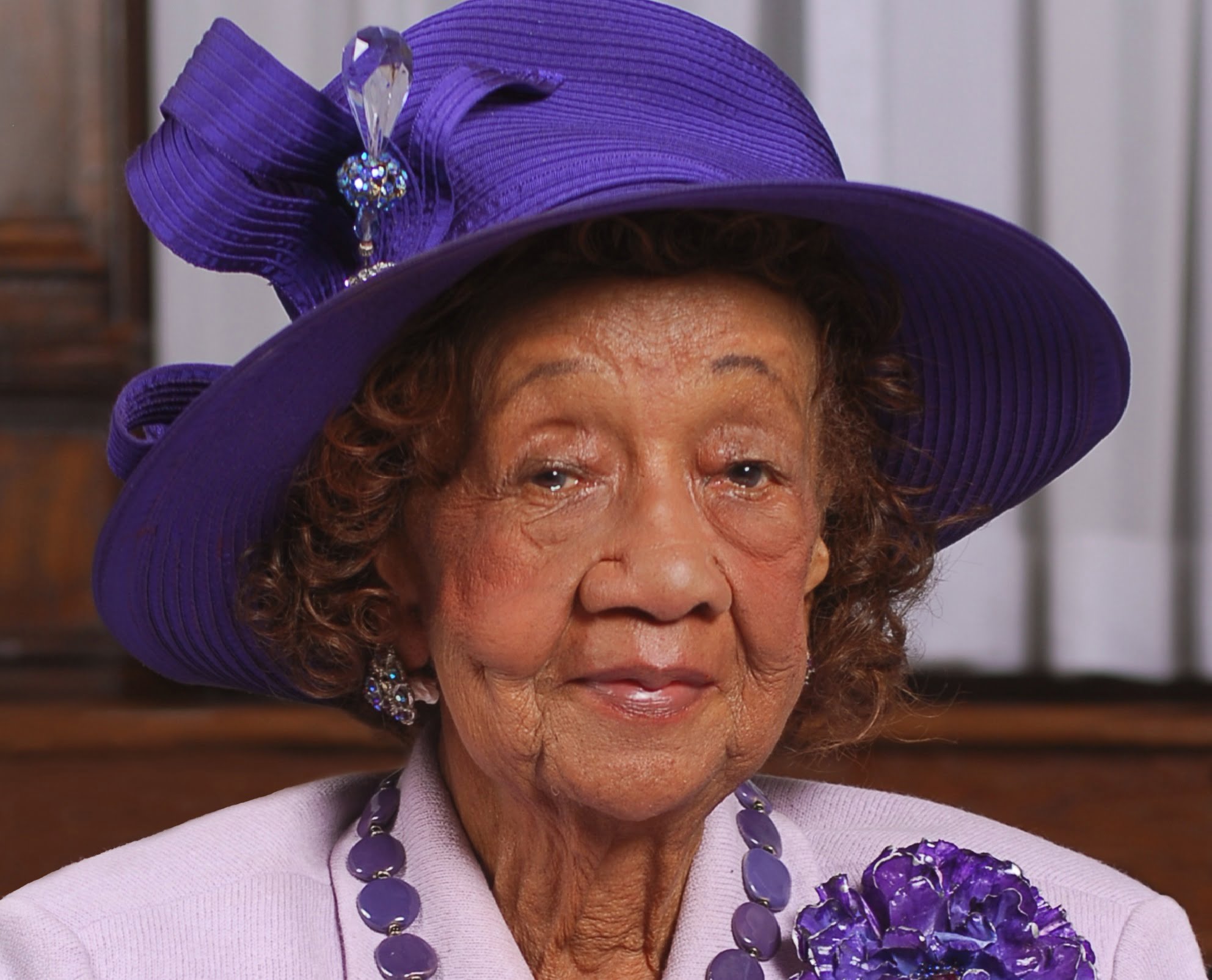 Black History Month | Remembering Dorothy Height
This February marks the 50th celebration of Black History Month in the United States, recognizing the important roles and vast achievements of African Americans throughout our history. This year, we recognize the momentous work of Dorothy Height, remembered by many as the Godmother of the Civil Rights Movement.
Dorothy Height was born in Virginia in 1912, but later moved to Pennsylvania with her family. Throughout her childhood, Height excelled in school and, after years of hard work, was accepted into Barnard College in New York; however, she was unable to attend after the College changed their mind.¹
"Although I had been accepted, they could not admit me. It took me a while to realize that their decision was a racial matter: Barnard had a quota of two Negro students per year, and two others had already taken the spots."²
-Dorothy Height
Refusing to let this stop her, Height enrolled in New York University where she would go on to receive her Bachelor's and Master's degrees. Following graduation, Height joined the United Christian Youth Movement of North America, where she began her career as a Civil Rights Activist. In this role, Height worked to improve access to public accommodations for African Americans, reform the criminal justice system, and desegregate the military.¹
From there, Height accepted leadership positions with the Harlem YWCA, and the NCNW in 1937. Here she focused on addressing the unmet needs of women and families by developing programs to reduce hunger and improve housing conditions.³
Following her work as the only female on the Council for United Civil Rights Leadership,¹ she teamed up with Polly Cowan to introduce "Wednesdays in Mississippi." This 1964 program focused on bringing women of all races together to open communication and tackle issues facing women and families among groups that may not have otherwise worked together.¹
Quickly these workshops began to focus on housing justice and reform, stressing the need for improved housing conditions in Mississippi. From these discussions, the NCNW and Height entered into a partnership with the Department of Housing and Urban Development (HUD) to bring fair housing opportunities to women from diverse backgrounds.⁴
This partnership resulted in the creation of the Turnkey III home-ownership project, which helped families qualifying for public housing move into homes without making a down payment.  In return, these families agreed to perform routine maintenance on their properties for subsidized payments and, after 25 years, residents received the deed to their home.⁵
The introduction of this program not only built a relationship between people of color living in poverty and federal officials, but also set the foundation for future work addressing the disproportionately high poverty rates faced by the black community.⁵
Throughout her work at the YWCA and NCNW, Height continued advocating for the elimination of racism and the advancement of women's rights until she passed away in 2010. In 2004, President George W. Bush awarded Height the Congressional Gold Medal for her lifelong work, the highest award currently presented to civilians.¹ Today we remember Dorothy Height and celebrate her powerful work impacting women and families to come for generations.
Thank you to everyone who adopted a family this holiday season! Our staff and families were blown away by all of the presents! A special thank you to the amazing volunteers who came in and threw a holiday party for all the mothers and children in our programs. This...
read more