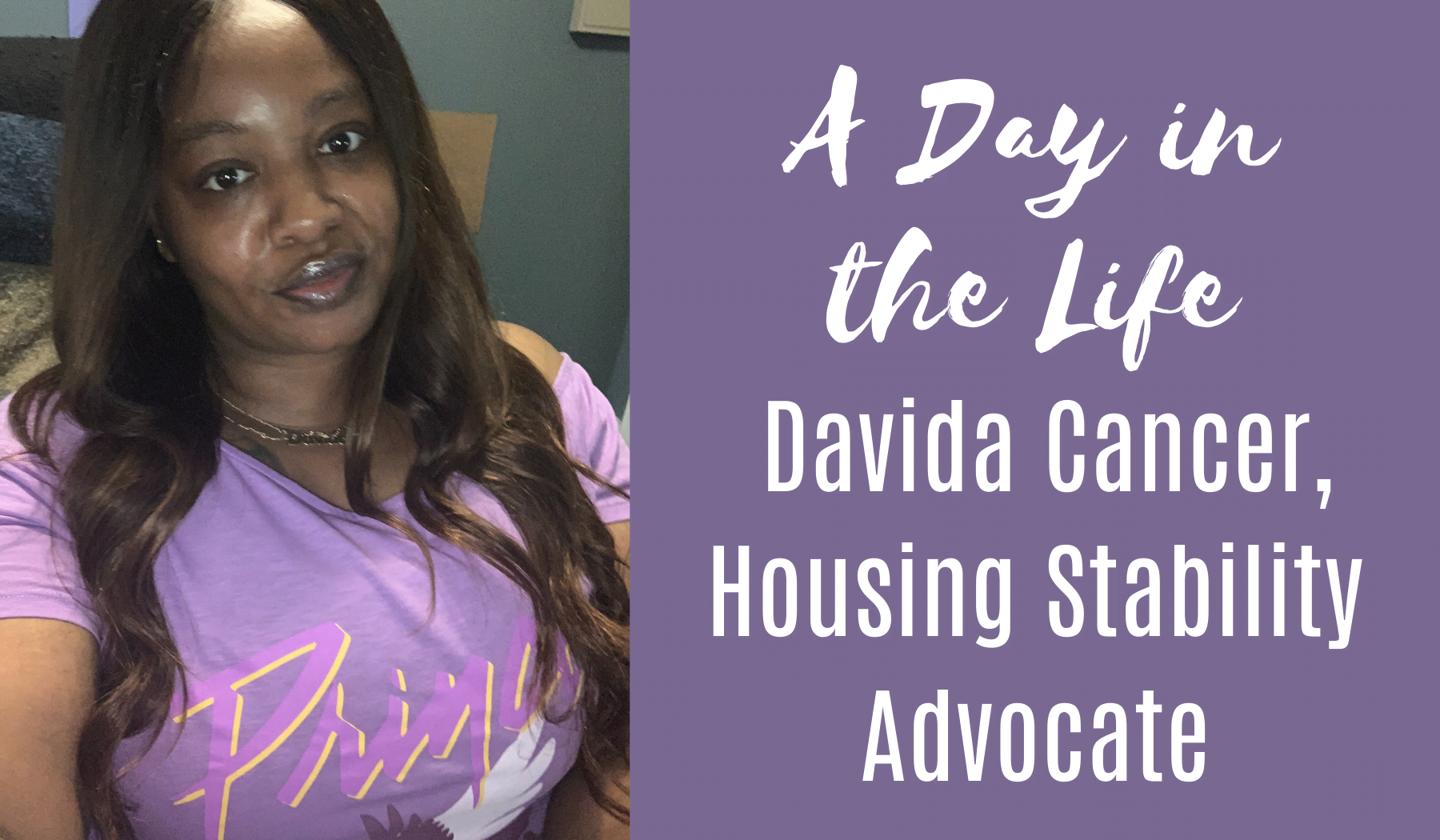 A Day in the Life: Davida Cancer, Housing Stability Advocate
With the launch of our new Lee Dyer Family Apartments Program, we've brought Davida Cancer on staff to provide support and case management services to all participating parents and youth. In her new role, Davida has quickly learned just how important these services can be for a family working to build a sustainable future free from homelessness. In this series, we document a day in the life of staff members like Davida to share what a typical workday might look like. 
8:00AM: Since it's Monday, Davida starts off her work week catching up on emails that came in Friday evening and over the weekend. Today, her inbox is flooded with communications from County agencies like the Department of Social Services, Healthy Families, Head Start, and Whitney Young. It's important that Davida returns these emails quickly to maintain an open flow of communication and ensure that tenant's gain access to the support services offered by these agencies. 
9:00AM: Once her emails have been answered, Davida shifts her focus to the families she works with. After checking her voicemail, Davida learns that one of the families has been struggling to purchase necessities including diapers, wipes and formula for her newborn baby. Davida returns Mom's call, and spends the next few minutes checking in and working to determine the cause of her problem. As they are talking, Davida learns that Mom only has enough formula for the next couple days because she did not set up WIC benefits, which would ordinarily help provide these items. 
First, Davida calls the Growing Up Healthy Hotline to find the agency that provides WIC services and schedules an appointment with Mom to set up WIC benefits. However, the agency is already flooded with appointments, and Davida isn't able to schedule anything until the following week. In the meantime, she'll need to figure out another way to get diapers, wipes, and formula to hold the family over. To solve this problem, Davida reaches out to Mom Starts Here, a local agency providing educational programming and supplies to new and expectant mothers. Thankfully, the Center has the Angel Fund so we may purchase enough formula to keep her Baby fed until Mom's appointment. Davida makes plans to pick up the formula and other supplies later on this morning. 
10:30AM: Next up, Davida has a weekly meeting scheduled with another family she works with. Typically these meetings would take place at the family's home, but due to COVID-19, Davida conducts as many meetings over the phone as possible. Every week Davida checks in with each family to see how they're doing and address any concerns or challenges they might be facing. Often, Davida learns that families are struggling to access important resources including daycare, healthy food, prescriptions, and transportation. Today, however, Davida learns that overall the family is thriving. Mom recently started a new job, and both of her children have improved their attendance at school. This is a huge win!
11:15AM: After hearing the good news, Davida takes a moment to celebrate. Too often direct service workers' days are filled with crises, so it's important to pay attention to the good moments, no matter how small. Then, Davida is back to work and reaches out to a mother who needs assistance registering her children in the Rensselaer City School District and completing a Supplemental Security Income (SSI) application for her son who has a disabling condition. Since Davida is attempting to do all of this over the phone, it takes much longer than she anticipated and by the end of the call it's clear that Mom is getting frustrated with all the paperwork. Davida suggests they finish up later on this week and schedules a second phone call with Mom for Wednesday. 
12:30PM: It's more than halfway through the workday, and Davida is getting hungry. She meets a coworker for a socially distanced lunch and takes a well-deserved break to rest her mind and recharge for the rest of the afternoon.
1:00PM: Davida returns to work and heads to the post office to pick up any mail or packages that may have been delivered for her tenants. Since the Lee Dyer Family Apartments program was just launched this past fall, mailboxes haven't yet been installed on the property and all mail is being delivered to the Center's P.O. Box. Today there is more mail than usual because she hasn't been to the post office since Friday morning. Once she's picked everything up, she heads to the housing program to deliver everything to the families. 
2:00PM: While she's at the housing program, Davida meets with a mom who has been struggling to create a budget for the family. They sit down to crunch numbers and develop a budget that Mom feels she can stick to. Throughout this process, Davida learns that transportation to the grocery store has been an issue for Mom so she has been ordering delivery more often than she can comfortably afford. Davida arranges for a CDTA Navigator bus card for Mom to get to and from the closest grocery store for the next few weeks and promises to replenish the card when it starts getting low. Before she leaves, Davida takes a moment to remind Mom of her strengths and her long-term goals. Davida notes how important it is to treat tenants with dignity and respect so that they feel empowered to grow and continue making a better life for themselves.
3:30PM: Davida heads back to the office to catch up on her notes. She quickly jots down important details from the conversations she's had from clients all day and adds them to their respective files. Before she heads out for the night, Davida takes a minute to review her calendar for the week and organize herself for tomorrow. Then, it's time for Davida to head home and spend some time with her family until she's back to work in the morning.
We are so grateful to have dedicated, knowledgeable staff members like Davida on our team. Through her work everyday, the families we serve receive the life-changing support and case-management services they need to build a brighter future free from homelessness. Thank you, Davida, for giving the families your all, even throughout these challenging times.
Thank you to everyone who adopted a family this holiday season! Our staff and families were blown away by all of the presents! A special thank you to the amazing volunteers who came in and threw a holiday party for all the mothers and children in our programs. This...
read more