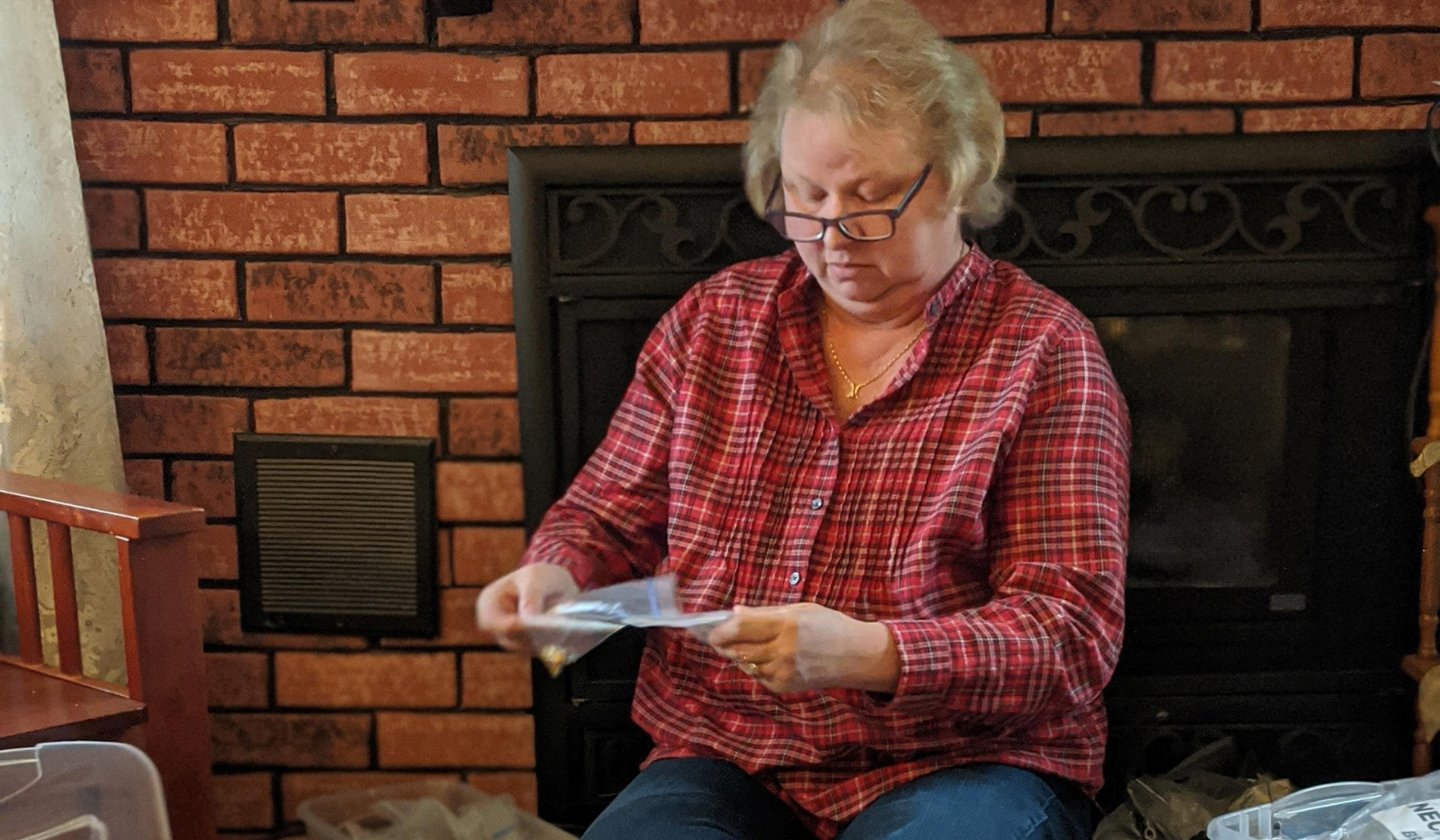 Volunteer Spotlight: Cindy Harrington
Like many of our housing programs, our volunteer programs have been forced to adapt as a result of the spread of COVID-19. To ensure the health and safety of our staff, volunteers, and the families we served many of these programs have been suspended, but that hasn't stopped Cindy, one of our long-standing Special Events Volunteers.Cindy first became involved with St. Paul's Center after our first For the Love of Bags & Bling event. A lover of jewelry and all things glitzy, Cindy knew she wanted to use her passion to help put together the future events. Since then, Cindy has become known as the Jewelry Queen among staff and spends all year meticulously sorting and pricing jewelry donated to the Center.When she's not in her living room surrounded by jewelry, Cindy is quick to help us pair handbags with matching scarves and jewelry for our online Couch Party fundraisers. When I say that these events couldn't be possible without Cindy's knowledge, expertise, and time, I truly mean it. She is, and has always been, at the heart of Bags & Bling, and I couldn't imagine putting together this event without her.When I first came onboard in May of 2019, our fourth annual For the Love of Bags & Bling event was only a few short months away. As I was scrambling to put together an event I'd never attended, Cindy quickly became my go-to helper. With two years of experience already under her belt, she knew exactly what needed to be done to ensure that things ran smoothly. I will be forever grateful for Cindy's willingness to share her years of experience with me. Thank you, Cindy, for putting my mind at ease and helping to create an event that we'll remember for years to come.Now, we don't know when it will be safe for in-person events to resume, but that doesn't mean Bags & Bling won't make an appearance this year. With the help of our dedicated volunteers, we'll be hosting two virtual Bags & Bling Couch Parties this fall to raise money for the homeless mothers and children we serve. With donations for these events arriving at our Center every day, Cindy is busier than ever volunteering from the comfort of her own home sorting bling to be matched with our purses.With so much uncertainty these days, Cindy's dedication, care and support is one thing we can count on; we are so very grateful that she chose to become a part of our team.
If you're ready to get involved and join St. Paul's Center as a volunteer, visit our Volunteer Page or reach out to Meghan at [email protected] or by giving us a call at 518-434-2910.
Thank you to everyone who adopted a family this holiday season! Our staff and families were blown away by all of the presents! A special thank you to the amazing volunteers who came in and threw a holiday party for all the mothers and children in our programs. This...
read more