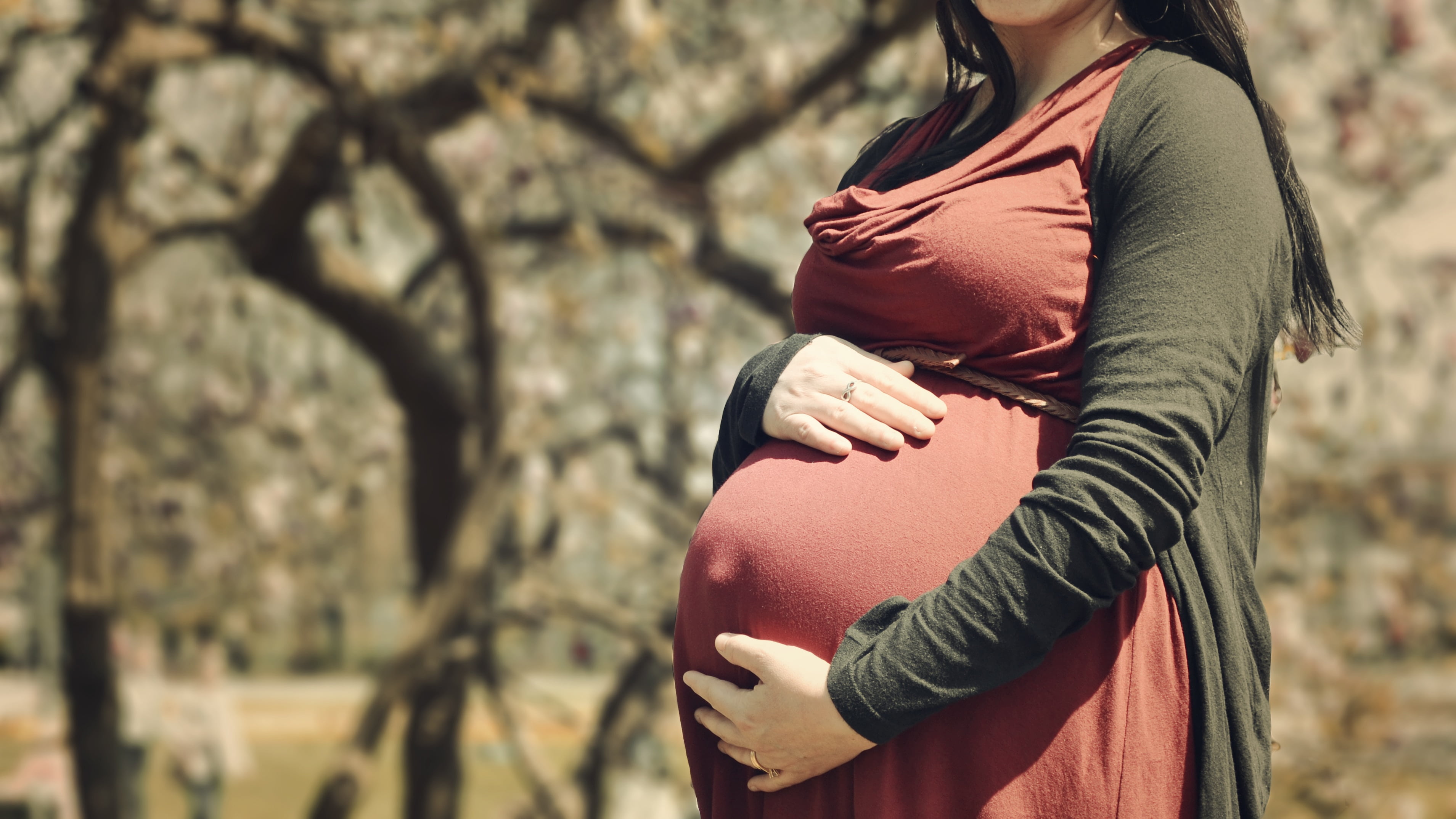 Faces of Homelessness: Camilla's Story
Camilla came to St. Paul's Center earlier this year, pregnant with her first child after fleeing domestic violence. Although Camilla couldn't work as a result of a disabling condition, our staff was able to secure $807 per month in income made up of benefits Camilla didn't know she qualified for through state and federal programs. Optimistic for her future, Camilla was ready to save her new income so that she could leave homelessness behind and move into a new apartment of her own.
Camilla's plans of leaving shelter before giving birth to her daughter were soon derailed when she received a letter from the County informing her that she was now responsible for paying $769 in "rent" to continue living in shelter, leaving her with only $38 each month.
Feeling confused and hopeless, Camilla showed the letter to our shelter director, Shay, who, unfortunately, had seen this happen to countless mothers before Camilla. Frustrated, Shay explained to Camilla that she would only be able to save up a fraction of what she had originally planned. 
Just when she thought things couldn't get any worse, Camilla received her housing budget from the County, the benefit she would receive upon leaving shelter to pay rent and utilities — $388. Somehow, Camilla was expected to find a one-bedroom apartment for just $388 per month including heat.
"How is this possible?" Camilla asked staff, "How can they expect me to find anyone to willing to charge me such low rent for an apartment that's not in poor shape or in a dangerous neighborhood?" Again, our Client Advocate wasn't surprised; unfortunately, extremely low housing budgets have become the norm for low-income and homeless families throughout the United States.
Although Fair Market Rent has increased substantially due to inflation, minimum wage has only gone up
marginally in comparison. Further the State hasn't increased the housing budget they gave Camilla
in 17 years¹; before that, the housing budget hadn't been increased since 1988.²
With this new information, Camilla understood why so many of the other families at the Center have been homeless for months. How could the County expect her to save up any money for a security deposit or the rent gap when all they were leaving her with was $38 a month?
Unfortunately, this is the story for too many families who find themselves homeless in the Capital Region. During a time when mothers are simply trying to get back on their feet, they are instead beaten down emotionally and financially by the very system intended to lift them up.
Now, Camilla has found an apartment she can afford, has toured the unit, and the landlord has agreed to rent to her. Only one challenge still stands in her way; the security deposit. 
This is why the support of our community is so important. Without our generous donors, Camilla would need to save every penny for over 18 months, just to be able to afford the security deposit on an apartment that falls below Fair Market Rent.
Thank you to everyone who adopted a family this holiday season! Our staff and families were blown away by all of the presents! A special thank you to the amazing volunteers who came in and threw a holiday party for all the mothers and children in our programs. This...
read more