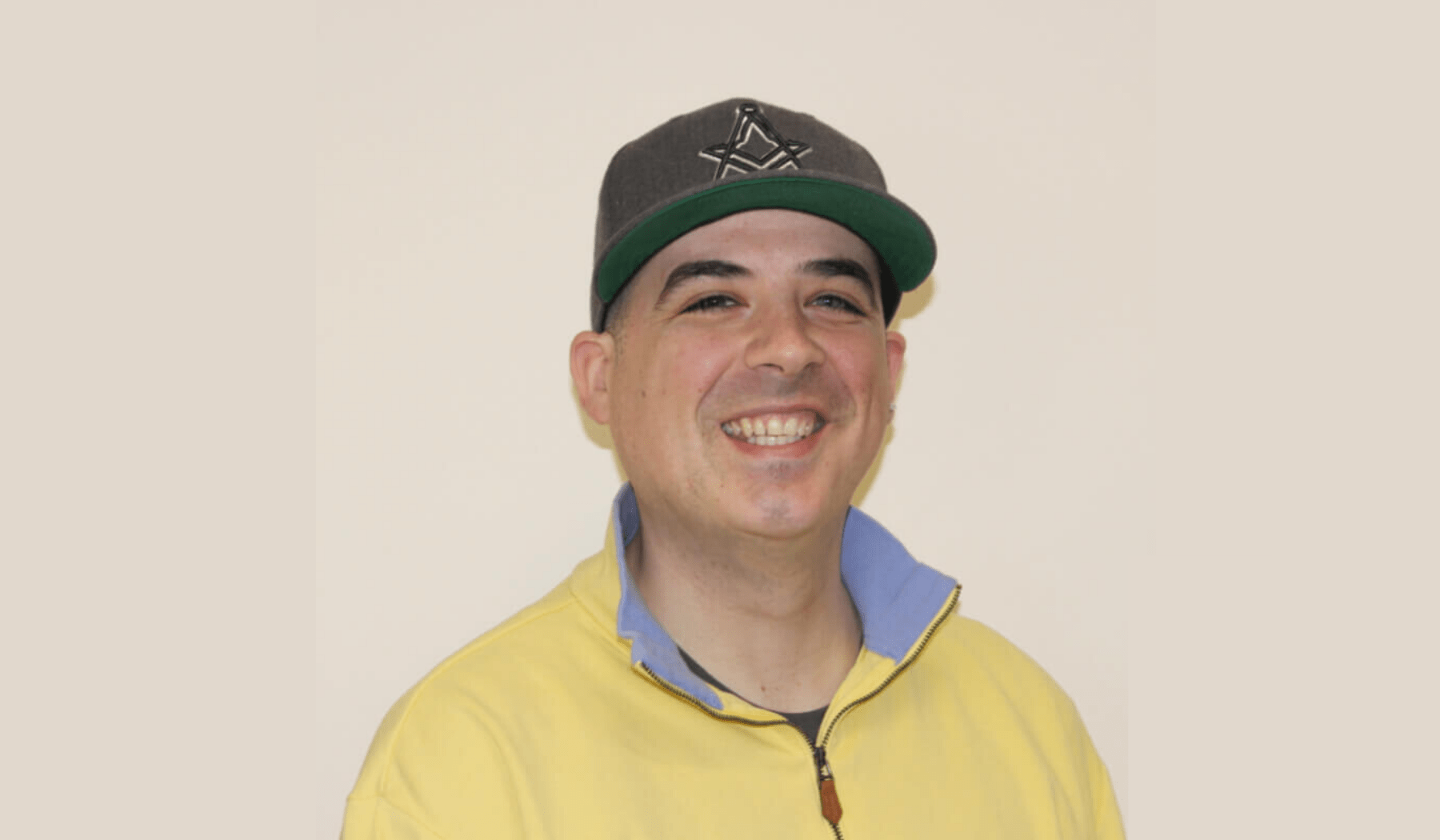 A Day in the Life: Jason Chaplin, Housing Stability Advocate
It's safe to say that nonprofit professionals across sectors have seen their day-to-day change as a result of the spread of COVID-19. Things are no different here at St. Paul's Center as our Housing Stability Advocates, who work with families living in community-based housing programs, face new challenges we couldn't have anticipated. To figure out just how the pandemic is affecting our housing and homeless services, I sat down with one of our Housing Stability Advocates, Jason Chaplin, to chat.
Before COVID-19 began making its way across the United States, much of Jason's work days were spent out in the community doing home visits with the families to ensure that their unique needs were being met. Now, that face-to-face contact has been restricted in order to ensure everyone's health and safety, home visits have become virtually impossible. Instead, Jason drops of household items and cleaning supplies to families in no-contact drop-offs and calls families to check in and see how things are going.
With Jason so used to being able to see his families and interact with them in their apartments, he's found in challenging to have the same level of personal connection he's had in the past.  To overcome this, Jason was forced to get creative and think outside the box. So far, talking with families through closed windows or over the phone from across the street has helped Jason maintain some of these connections with the families he serves.
Although Jason has been able to continue regular communications with families, he finds himself doing  work that is traditionally completed by the Department of Social Services. Since the spread of COVID-19, DSS has not been doing face-to-face meetings with families; instead, they are faxing paperwork to the Center for our staff to complete with the families we serve. This leaves Jason trying to complete important paperwork with community-based families over the phone, a task that has proved to be both difficult and time-consuming.
Another major challenge facing Jason and the families participating in our Bridges and Permanent Supportive Housing Programs is transportation. Previously, we've been able to coordinate Lyft rides for our families using Circulation, a tool that can provide rides to individuals and families at no-cost for a variety of reasons.     
Since the pandemic hit, we've seen a significant decrease in the number of working Lyft drivers. This has made Circulation a far less reliable mode of transportation for our families, with some even getting stranded once they're ready to return home from their destination. Take Sylvia's story: after taking a Lyft to pick-up a prescription for her child, Sylvia wasn't able to book a ride back to her apartment because there weren't any drivers available even though it was the middle of the day. This left Sylvia stuck waiting at the pharmacy, with her two boys, for over an hour until she was finally able to book a ride home.
Public transportation has presented a similar issue for many families. Buses have been running on the weekend schedule for months, this means that it could take up to two hours for families to get from Walmart on Hoosick Street in Troy to Lansingburgh where many of the families live; normally this trip would take just over 10 minutes if families had access to a car or Circulation ride. To make things worse, their journey is made even more difficult when parents are loaded up with groceries to feed their family for the week. As a result, Jason has found himself spending more and more time trying to find reliable transportation for families so that they are able to get everything they need while staying safe and healthy.
When Jason doesn't have his hands full working with families in our community-based programs, you can find him working with mothers staying in our emergency shelter. Since Jason has built strong relationships with many of the landlords in Rensselaer County, he often takes the lead on assisting families ready to move on from shelter and into a home of their own. Moving guests into apartments has become far more challenging over the past few months for several reasons.
First, referrals to permanent supportive housing programs have begun drying up, leaving families with few options to move out of shelter. If families are able to obtain a referral, Jason helps families complete their intake paperwork and sets up a virtual interview for the family with a representative from the agency fulfilling their referral.
When families don't receive a referral, Jason tries to find affordable housing out in the community. Once a potential unit is found families typically aren't able to see it in person because most landlords aren't showing apartments. For those who are facilitating showings, nearly all of our families are seeing lengthy delays before Code Enforcement can complete their required inspection. With everything so backed up, nearly all families ready to move into apartments are being significantly delayed before they're allowed to move by the Department of Social Services.
Once these hurdles have been overcome, Jason is left to face yet another obstacle; helping the family move all of their belongings into their new apartment. Remembering one of his most recent moves Jason had this to say, "It's very difficult and uncomfortable for everyone involved. It was a warm day and we had to wear our PPE while moving the family from a third floor Lansingburgh apartment without an elevator to a second floor Rensselaer apartment." The family had a deadline from Public Housing stating when she had to move or she would have lost the unit, and the opportunity to living in Public Housing, all together.
Even in normal times, it's easy to see just how busy Jason is ensuring that the needs of our families are being met. With the pandemic continuing to spread across the United States, Jason has taken on more and more work to provide families with the services they need. When cases in New York finally begin to decrease, we're hopeful that many of these challenges will begin to subside. Until then, Jason is doing his best to take things day-by-day and is keeping a smile on his face all the while.
Thank you to everyone who adopted a family this holiday season! Our staff and families were blown away by all of the presents! A special thank you to the amazing volunteers who came in and threw a holiday party for all the mothers and children in our programs. This...
read more