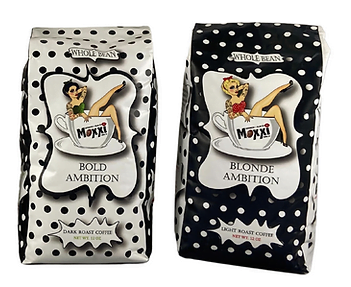 Moxxi Coffee:
Moxxi's Founder Leslie Swedish has had many different careers through the years but the one constant has been COFFEE and LOTS of it.  This Woman owned and operated coffee company has more than just great coffee products.  It's coffee for a cause.  Leslie has a long history of supporting local women in reaching their goals.
St. Paul's Center: 
St. Paul's center was founded in 2005 in the city of Rensselaer to address the growing need for emergency shelter and affordable housing for mothers and their children. St. Paul's Center is a community that strives to awaken hope and rekindle dignity in families who seek comfort, support, and assistance in moving from homelessness to a sustainable future.
Gift sets will be available for pick-up at 947 3rd St. Rensselaer after Thanksgiving. 
Orders of 10 or more are eligible for delivery within a 10 mile radius of the Center.