Just like we rely on our community to support St. Paul's Center, the homeless families we serve are counting on us to be here for them during this crisis.
As we continue monitoring the spread of COVID-19, we have seen an increase in the number of families needing our services. Your support is more important than ever, so that local families in need can continue receiving the shelter, food and support they need to weather this storm.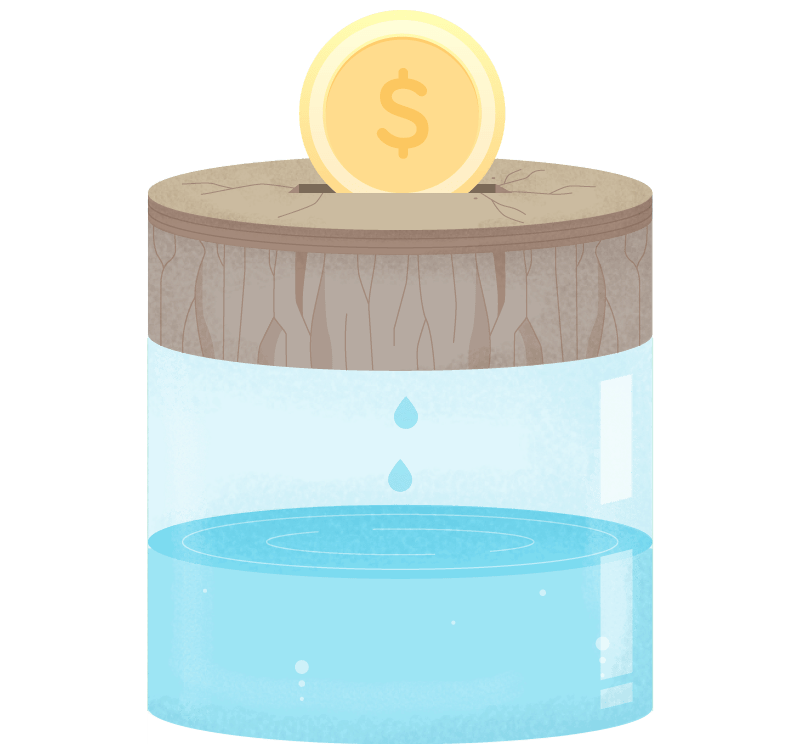 Where Your Gift Goes
When you choose to donate to St. Paul's Center, you are changing lives. With 87¢ of every $1 donated going directly to our life-changing programs, you can be confident that you're making a real impact in the lives of our community's most vulnerable. Click each toggle to explore the housing programs that continue to be made possible by caring community members like you.
Emergency Shelter
Our Rensselaer Shelter provides families without a place to call home with warm beds to sleep in, nutritious home-cooked meals, and the support needed to build a brighter future free from homelessness. Our 19-bed shelter provides a peaceful and comfortable space as families look for apartments, apply for jobs, and get the physical and mental healthcare they need. 
Bridges Program
Once a family has moved on to their new home, our staff offers long-term assistance and case management support to help the family succeed in independent living. Our Housing Stability Advocate helps mothers negotiate life after shelter through advocacy and assistance in navigating the court system, obtaining social services and counseling resources, and providing landlord-tenant mediation.
Lee Dyer Family Apartments
Our newest housing program, the Lee Dyer Family Apartments is still under construction. This permanent supportive housing program will house ten local families with a history of homelessness. Taking a holistic approach, this program provides affordable housing, case management support, and enrichment activities to all members of the family including children.
Angel Fund
Our angel fund is the product of our community's generosity. Donations designated to the angel fund are used to provide our families with emergency rent, utility and phone payments, bus or taxi fare, application fees, school supplies, subsidized day care, and the purchase of household items for their new home.
Give a One-Time Gift
Support local families experiencing homelessness by making a one-time gift that provides shelter, food and support to mothers and children working to build a brighter future.
Become a Changemaker
Make a sustained committment to ending family homelessness in our community by giving monthly to St. Paul's Center.